October 26, 2022
Thai firm's Vietnam chicken plant begins export to Japan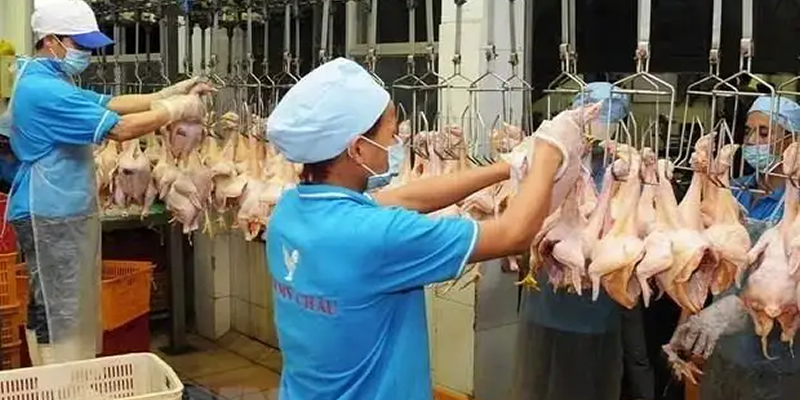 The Charoen Pokphand Group (CP Group), a major Thai conglomerate, has purchased the biggest chicken processing plant in Southeast Asia, based in Vietnam, as it starts exports to Japan, Nikkei Asia reported.
The plant in the province of Binh Phuoc was constructed with an initial investment of US$250 million and has a monthly production capacity of 5,000 tonnes. The roughly 2,500-person workforce will grow as production picks up pace.
After receiving approvals, CP Group plans to use the facility to export goods to more than 10 nations, with about 60% of the facility's capacity devoted to Japan. The plant, which already serves the domestic market and Hong Kong, wants to run at full capacity by 2026.
The Vietnam plant will allow CP Group to export chicken to Japan for about 10% less money even though the company already has facilities for producing chicken in Thailand.
In comparison to Thailand, Vietnam has cheaper labour costs. Hanoi, unlike Bangkok, benefits from lower tariffs with Japan as a member of the Comprehensive and Progressive Agreement for Trans-Pacific Partnership trade agreement, which includes 11 nations.
With the help of CP Group, the Japanese trading company Itochu will market some of the factory's goods.
- Nikkei Asia