October 7, 2015
DuPont appoints new president for Crop Protection
DuPont has named Timothy P. Glenn (pictured) as president of its Crop Protection business effective from October 1, succeeding Rik Miller who has elected to retire after 31 years of service with the company.
Glenn will report to DuPont Executive Vice President, James C. Borel.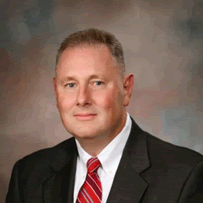 He has served as vice president for Integrated Operations & Commercial Effectiveness with DuPont Pioneer. Glenn was also regional business director for Canada and Latin America, and director of Marketing & Sales Effectiveness for North America.

Prior to joining DuPont, he held a series of business, sales and marketing leadership roles with Dow AgroSciences.
Glenn holds a Bachelor of Science degree from Iowa State University and an MBA from Santa Clara University.
Glenn's predecessor, Rik Miller, began his career with DuPont in 1984 and held several business leadership roles in Crop Protection. In 2010, Miller served as regional director (Europe, Middle East and Africa) for Crop Protection in Geneva and was appointed president of DuPont Crop Protection in 2011.
"Throughout his career, Miller has had an unrelenting focus on customer engagement and has championed strategic partnerships to expand market access and penetration in key growth markets," said Borel. "Miller's passion for teamwork, his personal commitment to coach and mentor others and his energy and enthusiasm for building strong customer relationships will be missed by many and have all contributed significantly to the DuPont Crop Protection business success now and in the future.
Borel also commented on the appointment of Glenn: "Tim has dedicated his entire career to serving the needs of farmers and advancing agriculture. His extensive agricultural industry experience combined with a relentless focus on delivering topline growth, launching innovative products and building strong customer relationships will help lead the business now and in the future."