October 6, 2020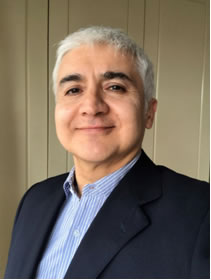 Hendrix Genetics hires aquaculture sales and marketing manager for Chile
Hendrix Genetics has hired Claudio Larrain as Sales & Marketing Manager Aquaculture for Hendrix Genetics in Chile.

Larrain is a skilled veterinarian (DVM) who graduated from the Austral University of Chile and brings more than 25 years of experience in salmon production, animal health and sales of aquaculture nutrition as well new product development.

Before joining Hendrix Genetics, he held the position of technical manager at DSM Nutritional Products Chile for a period of 12 years. In his new role, Larrain will contribute to the growth of Hendrix Genetics' market share in the Chilean salmonid industry by generating long-term commercial relationships and building new strategies to increase the value of the product portfolio for the Chilean market, the second largest salmon producing country in the world.

Rodrigo Torrijo, general manager of Hendrix Genetics Aquaculture S.A., says, "We are pleased that Claudio has joined our team. His vision and industry experience will generate creative and valuable solutions to our customers. At the same time, we are grateful for the contribution of Felipe Almendras in the past four years in the development of the commercial strategy, which has allowed us to establish ourselves as a high-quality supplier of salmon genetics to the industry."

The Chilean subsidiary Hendrix Genetics Aquaculture S.A. focuses on breeding and distribution of high-quality salmon eggs and smolts. In addition, the company services other industry players with advanced genetic support for their breeding programmes.