September 28, 2023
Australian red meat sector aims for expansion in UK market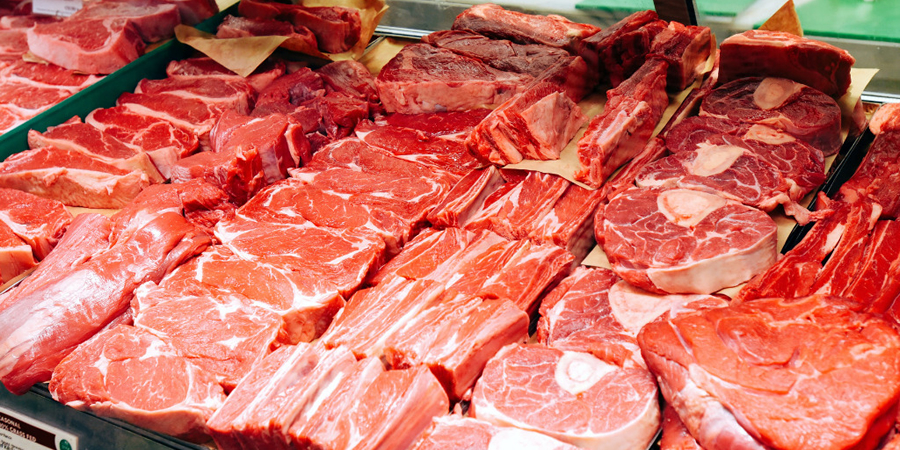 The Australian red meat industry is set to make a significant foray into the UK market with the launch of its "Aussie Beef & Lamb" (ABL) brand, aiming to provide a distinctive option for UK foodservice professionals and retail buyers seeking high-quality, consistent, and sustainable red meat that complements British products, according to Meat & Livestock Australia (MLA), the brand's owner, The Grocer reported.
This initiative follows the UK's free trade agreement with Australia, which took effect in May. MLA envisions that ABL can serve a portion of the 400,000 tonnes of beef and 80,000 tonnes of lamb already imported into the UK annually from overseas.
Currently, the UK imports roughly one-third of the red meat it consumes, originating from regions like Europe, New Zealand, and South America. MLA intends to displace some of this imported meat and capitalise on the anticipated increase in overseas demand, contributing to bolstering food security and reinforcing supply lines with high-quality Australian products.
The ABL brand, employed to promote Australian red meat across its key export markets, represents beef, lamb, goat, and veal. It is both a trade and consumer-facing brand, signifying "premium products and quality assurance, with high levels of traceability," according to MLA. The brand signifies trusted, high-quality red meat, known for its great taste and adherence to the highest standards of food safety and animal welfare.
MLA's initial focus will be on establishing a niche for its premium, grain-fed beef, which is currently limited in availability in the UK and appeals to specific markets like high-end foodservice and retailers. Australia possesses the capacity to produce substantial quantities of consistently excellent grain-fed beef renowned for its flavour and ease of cooking and transportation, the levy board noted.
Furthermore, MLA is eyeing opportunities in the retail sector for seasonal alternatives, particularly in lamb when domestic production is low. There are also prospects in the halal meat segment, catering to takeaway and Asian restaurants.
Addressing concerns about the quality and sustainability of Australian red meat in the context of the UK-Australia trade deal, MLA emphasised the commitment of Australian farmers to environmental sustainability and best practices. The Australian red meat industry aims to achieve carbon neutrality by 2030 and has already achieved a 65% reduction in carbon dioxide emissions since 2005.
MLA also highlighted that animal welfare standards are regulated by state and territory governments, covering aspects such as feed and water, handling and management (including transport), and humane processing.
Stephen Edwards, MLA UK business manager, expressed optimism about the UK market, citing its diversity and the shared commitment to food standards and animal welfare. He believes that Australian imports can complement British meat products, especially considering the inverse seasonal farming calendars of the two countries.
This launch of the ABL brand coincides with New Zealand exporters also seeking to expand their presence in the UK market following New Zealand's trade deal agreement with the UK, which also took effect in May. In June, New Zealand meat giant Alliance introduced a premium "Handpicked" beef range alongside its standard beef offerings, available in both chilled and frozen options, as part of its efforts to broaden its footprint in the UK beyond its traditional lamb offerings.
- The Grocer