May 29, 2020
Higher survival rates found in shrimp fed Veramaris' novel algae-enriched diet

Pacific white shrimp fed a fish-free diet containing Veramaris' natural marine algal oil and Menon's MrFeed® have been found to have significantly higher survival rates for acute hepatopancreatic necrosis syndrome (AHPNS) compared with diets containing fishmeal and fish oil.
In a press release, the Dutch firm cited a study published by the Global Aquaculture Alliance (GAA), in which shrimp were fed six diets, one of which constituted a complete replacement for fish oil and fishmeal.
Veramaris' algal oil, the richest source of both EPA & DHA Omega-3 fatty acids for aquaculture, is a complete replacement for fish oil, while Menon's Oleo-Protein, produced by converting plant-based products into highly digestible nutrients, is a complete replacement for fishmeal.
Shrimp that were fed this fish-free diet were found to have increased immunity to AHPNS, with a survival rate of over 60% compared with the next most successful diet of fish oil/fishmeal with a survival rate of just over 20%.
AHPNS is an emerging disease that cause great reductions in shrimp production. Also known as early mortality syndrome, the disease has had a significant impact on shrimp production globally, with mortality rates as high as 100% in the first 30 days of infection.
Fishmeal-less diet
Ewen McLean, principal at Aqua Cognoscenti, who is the study's lead author, was quoted as saying: "The study demonstrates that shrimp, and likely many other species, can be fed diets without fishmeal and fish oil, thereby enabling aquaculture expansion to continue unabated, despite fluctuations in forage fish resources".
"A higher survival rate results in better yield and improved feed conversion ratios since less feed is wasted", he added.
Karim Kurmaly, CEO at Veramaris, said the study "represents a significant breakthrough in combatting a serious disease affecting shrimp production globally".
"Our innovative algal oil has been successfully increasing levels of EPA & DHA in fish and we now know that it is also contributing to a significant increase in survival rates in shrimp", he said.
"Incorporating a natural replacement in fish diets such as Veramaris' algal oil ensures continued stability of supply as well as improving the health, texture, colour and flavour of fish and shrimp, due to increased levels of EPA & DHA Omega-3 fatty acids", he added.
For more information on the study, you may visit
www.aquaculturealliance.org/advocate/study-replaces-dietary-fish-oil-with-microalgal-oil/.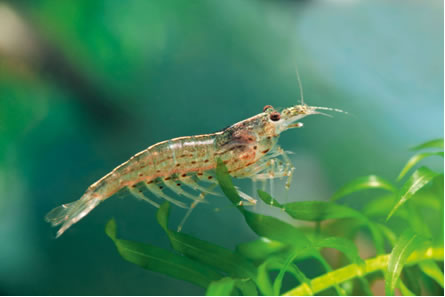 IMAGE: VERAMARIS