January 18, 2023
Pork demand in China down due to COVID-19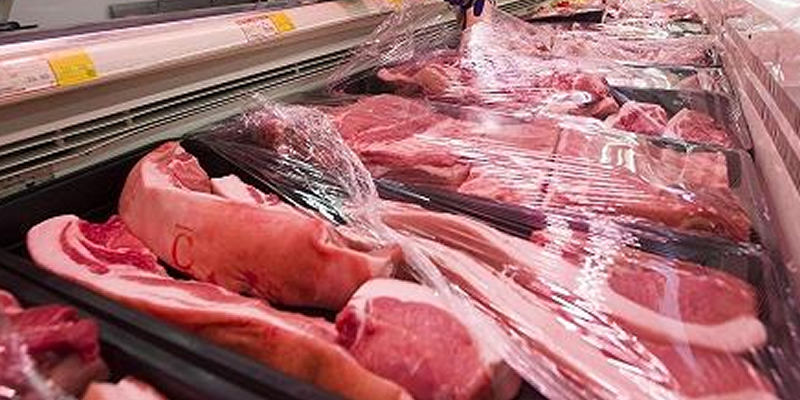 Demand for pork in China has declined and prices for the meat have plunged as the country grapples with an unprecedented COVID-19 outbreak with the Lunar New Year celebrations approaching, Bloomberg reported.
As infections spread in the country, fewer people are meeting up at home or outdoors, spending less on pricier foods like meat, while those are ill choose to eat lighter meals.
Zhou Huan, who owns a butcher shop in Beijing, said that sales are slow and demand has been very sluggish. After the government essentially abandoned its COVID-Zero policy in early December, Zhou said orders decreased by about two-thirds from what might be anticipated at this time of year.
According to McKinsey & Co., pork is the staple protein in China and makes up about 60% of all the meat consumed there. Millions of family smallholders, large agricultural corporations, and trading companies make up the country's hog-raising industry. To feed the largest herd in the world, feed is imported from the US and Brazil.
This year, weak demand is made worse by an increase in supply as farmers rush to butcher hogs after the end of COVID-Zero allowed for more open trade in goods. China's Ministry of Agriculture and Rural Affairs said the amount of pork purchased at the country's major wholesale markets dropped to about 64,000 tonnes last month, or nearly half that of a year ago. Data from Shanghai JC Intelligence Co showed producers are now losing money as a result of the swine price decline since the beginning of December.
Pan Chenjun, a senior analyst with Rabobank, said that although consumption may have reached its lowest point, prices may still drop further. The demand for pork will be lower than it was last year and even worse than it was the year before. Demand won't return right away, she said.
Beyond the domestic hog industry, the effects are widespread. The central bank, wary of the inflationary effects of China's reopening, will welcome the declining prices of pork because it is a significant food component of the consumer price index. The most recent data for December showed that pork inflation was slowing both year over year and month over month. However, the foreign farmers who provide the animal feed will be less upbeat. Last year, China spent more than US$60 billion on soybean imports alone.
Pan said the demand for pork should gradually increase going forward, and overall consumption in 2023 would be better than 2022. But she said there are a lot of unknowns after the opening up, and it's unclear whether consumption can go back to what it was pre-pandemic. This year, a number of variables are in play, including the state of the economy and unemployment rates.
- Bloomberg