January 7, 2019
Philippine feed production line constructed by Zhengchang goes on steam
Press release
In December 2018, a 10,000-tonne extruded feed production line in the Philippines constructed by Zhengchang realised successful completion, and has been officially put into operation.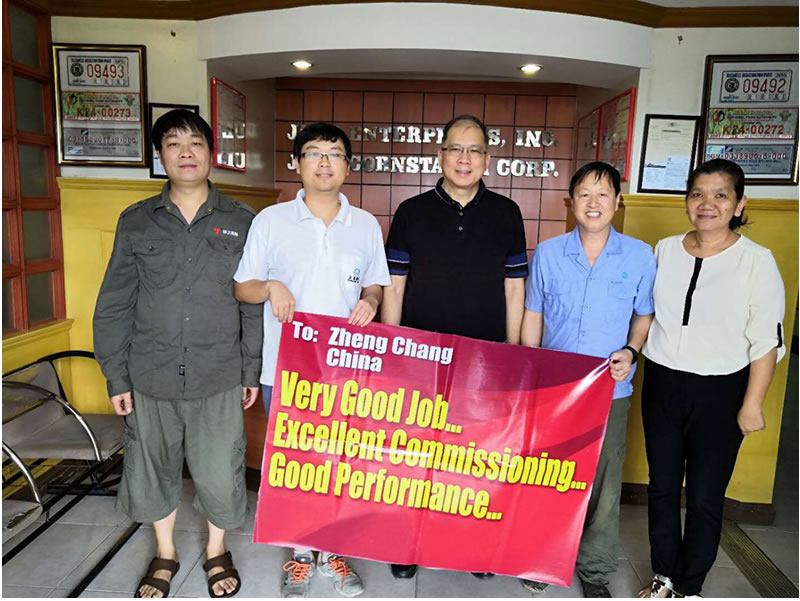 The smooth implementation of the project was inseparable from the support and efforts of all parties. Before the project started, Zhengchang communicated with the customer in time, accurately identified their needs, and provided them with accurate customised services including technology design, civil construction, electrical design, and equipment and electrical installation.
Since the project was formally started, Zhengchang's technical team has been fully engaged in the project construction. They worked overtime to ensure the early production, and tried their best to create a stable, reliable, and high-quality project.
Advantages of the project
Through differential processing technology and intelligent equipment, feed quality and profitability can be improved.
The introduction of automated, intelligent equipment enables significant reduction in labour costs, helping the customer improve efficiency and reduce operating costs of feed mills.
Zhengchang's unique 6+2 (360°) Perfect Service System with "pre-sale, in-sale, after-sale" whole process tracking will customise service content for its customers.
With the joint efforts of both sides, the project proceeded smoothly. During the construction process, Zhengchang could find out the problems in advance and solve them in time, strictly controlling all details, ensuring the successful commissioning. The customer praised highly the working attitude and professional strength of the three commissioning engineers, and sent a banner to express their thanks.
"Focus, Stability, Credibility, Innovation, Harmony with Heart, Value and Result-Oriented" - these centennial business mottos have always infused Zhengchang with vitality. Zhenchang will strive to create greater value for customers, keep innovating, and build "a production line with harvest and happiness" for customers.