December 7, 2017

Aviagen's Ross Asia event in Hong Kong sees 75 attendees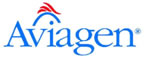 Aviagen's Ross® Asia Association meeting in Hong Kong, which happened in October 22-25, attracted over 75 customer attendees, the company said.

The event introduced innovation and technology to the Ross breeding programme and offered customers support and information they require to succeed in the current market.

The meeting consisted of a selection of speakers and was designed to challenge management thinking and offer in-depth analysis on several industry trends and issues.

The first day opened with an Aviagen global update which covered a report from major markets, management changes and a brief commentary on the recent Hubbard acquisition. This was followed by a presentation about breeding for profitability and sustainability appraising the Ross breeding programme's progress and revealing a number of new initiatives designed to assist performance improvements. An interesting review of "a rapidly changing world" followed, addressing creativity, change and whether individuals can perceive future progress in the poultry industry and beyond.

In the afternoon, an analysis of Thailand's poultry industry and the lessons learned from an enhanced welfare initiative were laid out in detail. The final presenter offered nine unconventional practices for executing strategy and utilised interaction with the audience to drive home his message.

The second day of the meeting commenced with an update on avian influenza and compartmentalisation, and addressed variations of the virus, live bird market impact, trade disruption, regionalisation and future industry issues.

A report on the progress of the Ross 400 Club in Asia noted the value of recognising growers for well-managed flocks and collecting field data. In addition, an insight into the broiler industry in China was presented by the China Broiler Alliance which reviewed different market segments and the latest in industry developments, challenges and trends in the domestic market.

Later in the meeting, a global update of the broiler industry highlighted disruptors of the market, changing consumer demographics, differences between the major supply countries and the future outlook for the industry. The financial impact of decision-making in poultry production was also dealt with and was presented with a number of scenarios and outcomes to improve company performance. The meeting concluded with a short review of key messages that were conveyed during the two-day programme.

"We adopted an agenda to inform and challenge us all to be better managers of the business and our employees. We also inserted a number of industry-focused topics to update attendees on the R&D breeding programme advancements, China, the impact of welfare, avian influenza and compartmentalisation, the global broiler industry and a financial review of decision making," said Orapan Chansawat, vice president of Ross Asia.

"The meeting is a major activity for the Ross team and we welcome the chance to host our customers and hope we have provided a valuable opportunity to share experiences and gain new information during the event."