December 6, 2022
Singapore chicken supplies low and prices up after lifting of Malaysia export ban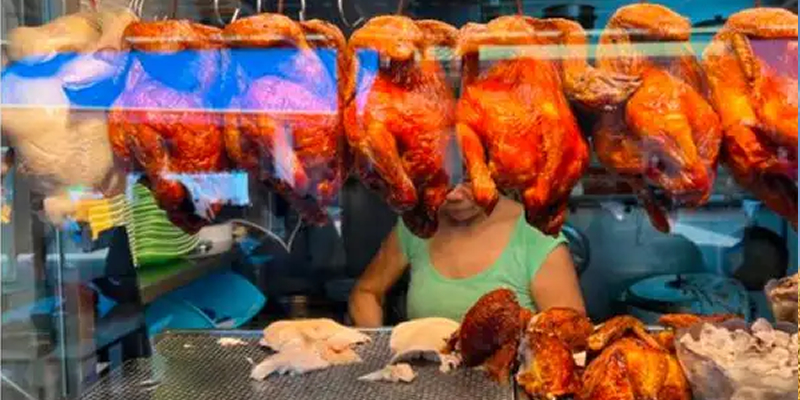 Chicken sellers in Singapore said their earnings are affected by higher poultry prices and low supplies, seven weeks after neighbouring Malaysia lifted its ban on chicken exports, The Straits Times reported.
The sellers said earnings have not returned to pre-export ban levels as the profit margin per bird remains the same but supplies remain low.
In October, Malaysia announced that 1.8 million broiler chickens will be shipped to Singapore per month, half of what Singapore had been importing before the ban took effect on June 1.
Larger broiler chickens make up the majority of Singapore's typical imports from Malaysia.
Grace Fu, Singapore's Minister for Sustainability and the Environment, said that supply is steady. The quantity of broiler chickens imported from Malaysia since the ban's lifting was not made public by the speaker.
Chicken vendors reported receiving fewer birds than in the past and that customers who still visit their stores are purchasing less due to the higher prices.
Peter Toh, who operates Heng Huat Fresh Chicken at Ghim Moh Market, said he only profits SGD 1.20 (~US$0.89; SGD 1 = US$0.74)per kg of chicken sold, so he earns less if he cannot sell as many birds. Before the ban, he purchased chicken at SGD 4.50 (~US$3.34) per kg but now pays about SGD 6.80 (~US$5.05) per kg. He currently sells chicken at SGD 8 (~US$5.94).
Tan Chow Yong, who runs a store at Bedok 85 Market, said he used to purchase several hundred broiler chickens daily from his suppliers before the ban was implemented, but now only orders about 70 birds because there are fewer customers buying.
He doubts his suppliers will be able to fulfil a larger order.
- The Straits Times