HIGHEST MARK AMONG FEED SUPPLIERS
BioMar ranks 4th in Seafood Stewardship Index…
BioMar placed fourth among aquaculture companies in the first-ever Seafood Stewardship Index from the World Benchmarking Alliances, becoming the highest-ranking feed supplier in the benchmarking index for the seafood industry.
"The high scores we achieved in the sustainability area reflect our commitment to driving sustainable change in the aquaculture industry. This index also shows us the areas we can improve on and we welcome showcasing the other things we are doing that address the UN Sustainable Goals", said Carlos Diaz, CEO of BioMar Group.
BioMar was invited this year to join the High Level Panel for a Sustainable Ocean Economy where the focus is on how our oceans play a critical role on the sustainable future of our planet. The group Sustainable Brands will hold next month its very first conference focused on restoring abundance to our oceans.
The role of aquaculture is a focal area at this conference where BioMar has been invited to join the advisory board of the event. At this conference NGOs, retailers and FMCG (fast moving consumer goods) companies will come together to design the blueprint for our oceans by 2050 and find ways to work together to drive real change.
"Seafood stewardship and sustainability is a continual goal for BioMar that has no end point, but rather we are driven to continually raise the bar on ourselves. This can only be achieved by taking an honest, hard look at ourselves and benchmark analyses like the Seafood Stewardship Index help us do that", Diaz said.
BioMar, meanwhile, has introduced a testing platform that determines the species composition of marine ingredients with a high level of precision, such that the presence of even very small amounts of DNA can be detected.
BioMar said DNA-testing of marine ingredients in the aquaculture industry is a natural answer to the call from customers and stakeholders for improved transparency and traceability in seafood value chains.
The testing platform was developed by Norway-based Orivo in collaboration with BioMar which, as far back as 15 years ago, realised that the industry could not grow at the expense of wild fish stocks. Supporting the development of DNA-testing of marine ingredients was therefore the next step in BioMar's commitment to responsible sourcing of marine raw materials.
"BioMar will now be able to genetically test whether the species composition in a sample of raw material matches the reported composition on the traceability certificate. BioMar has a great deal of trust in our suppliers and understands that both have a responsibility as stewards of the ocean. As such, we expect this new DNA-based test to play a crucial role in efforts focused on building consumer and stakeholder trust", said Vidar Gundersen, sustainability director of BioMar Group.
The new technology will be commercially available starting Jan. 1 next year.
---
…Skretting ranks 7th
Skretting, a Nutreco company, placed 7th in the World Benchmarking Alliance's (WBA) Seafood Stewardship Index, which ranked 30 of the most influential seafood companies in the world on their commitments, transparency and performance to meet the United Nations' Sustainable Development Goals (SDGs).
"We are also happy to be listed among the top companies on the list. Moving forward, we can identify key action areas and align those together with customers, suppliers and partners in order to drive innovation in our industry and ensure access to more sustainable, healthier and safer seafood for the world's growing population", said Trygve Berg Lea, sustainability manager at Skretting.
José Villalón, Nutreco corporate sustainability director also welcomed the index. "The seafood value chain is characteristically transparent and forthcoming in its annual reporting, as shown recently in the Coller Faair Report, where the top six of 60 publicly traded companies benchmarked were seafood-related companies. What we would like to see is this type of tailor-made sustainability ranking done in other centre-plate protein production sectors, such as poultry, pork, beef and dairy", he said
---
China's New Hope opens fish feed company in Egypt
China-based animal feed maker and meat processor New Hope Liuhe Co. Ltd. has formally opened a fish-feed company in Egypt, in a bid to support the Arab country's growing aquatic feed industry, Xinhua reported.
New Hope Egypt Aquatic Technology Co. Ltd. (NHEAT) is the fourth project for New Hope Liuhe Co. Ltd. in Egypt, said Luo Guoqiang, general manager of NHEAT, at the opening ceremony last Oct. 18.
NHEAT already has a factory, which started pilot operation last April and which has two lines that produce 100,000 tonnes of fish fodder per year.
NHEAT is the first Chinese company that entered the field of the fish feed production in Egypt, according to Wu Ping, head of the manufacturing sector of the Chinese Egyptian Trade Chamber in Egypt. He said the opening of NHEAT was "a very important step in the road of developing the Chinese companies in Egypt".
New Hope Liuhe Co. has 20 branches in the world and operates 650 companies. It started its investment in Egypt in 2011, operating different factories in several Egyptian provinces with annual sales of over 2 billion Egyptian pounds (US$123.9 million).
---
VOTED BY AQUA INDUSTRY PRODUCERS AND EXPERTS
INVE Aquaculture's FRiPPAK awarded as 'best functional product' in China
INVE Aquaculture's FRiPPAK range has been awarded as the 'Best Functional Product' in the Chinese aquaculture feed industry in 2019.
The award, which was won through online votes from producers and industry experts, was presented at a ceremony on Oct. 13 and 14 in Zhengzhou city, China.
The FRiPPAK range, which is designed for larval and post-larval production of penaeid shrimp, is engineered to reduce hatchery dependency on live feed, cutting Artemia needs by up to 50% without compromising survival, development and growth.
"We're delighted to receive this award for our FRiPPAK range. Our work is entirely focused on delivering products that benefit our customers, promoting the health of their animals and reducing dependency on live feeds," said Chai Yu, area manager China.
"We think FRiPPAK is so favored by producers because it is designed with them in mind. It offers the best balance between live feed and formulated diets, contains high levels of fresh and natural ingredients, has improved buoyancy and promotes higher survival rates and shorter production cycles", he added.
---
AFTER OUTBREAK OF INFECTIOUS SALMON ANEMIA
Mowi subsidiary's salmon farm in Canada placed under quarantine
Northern Harvest Sea Farms' Broad Cove facility in Newfoundland and Labrador province in Canada has been placed under quarantine by the provincial government after an outbreak of infectious salmon anemia (ISA) was confirmed, the Canadian Broadcasting Corp. (CBC) reported.
"Northern Harvest Sea Farms will initiate quarantine protocols as per approved standard operating procedures, and is already in the process of harvesting the Atlantic salmon being farmed at this site," the company said in a statement on Oct. 30, a day after the province's aquatic-animal health division issued the quarantine order.
At the same time, the statement noted that ISA poses no risk to human health.
Northern Harvest, a subsidiary of Norwegian aquaculture giant Mowi, also operates the Fortune Bay pens on Newfoundland's south coast where millions of salmon recently died. Although the company confirmed ISA had been detected among the salmon there, it said the virus was unrelated to the die-off.
---
AT THAI NATIONAL INNOVATION AWARDS 2019
Thai Union's Yellowfin Tuna Slices garners another award
Thai Union Group PCL.'s Yellowfin Tuna Slices received the runner-up award in the product design category at Innovation Thailand Expo 2019 held last month and hosted by the National Innovation Agency.
Tawat Suthasineenont, deputy director at Thai Union's Global Innovation Center, who represented the company at the award ceremony, said Thai Union's Yellowfin Tuna Slices are the world's first pre-sliced, pre-seasoned tuna made from whole yellowfin tuna loins.
"The tuna loin is high-pressured processed and sliced to offer a new experience to consumers", he said.
The Yellowfin Tuna Slice was developed to give tuna-loving deli users a healthier, convenient alternative to traditional luncheon meats, and is said to be perfect for upscale sandwiches, salads, and cold-cut platters.
The product also received the 2018 Seafood Excellence Award in the category of Best New Foodservice Product category at the Boston Seafood Expo North America.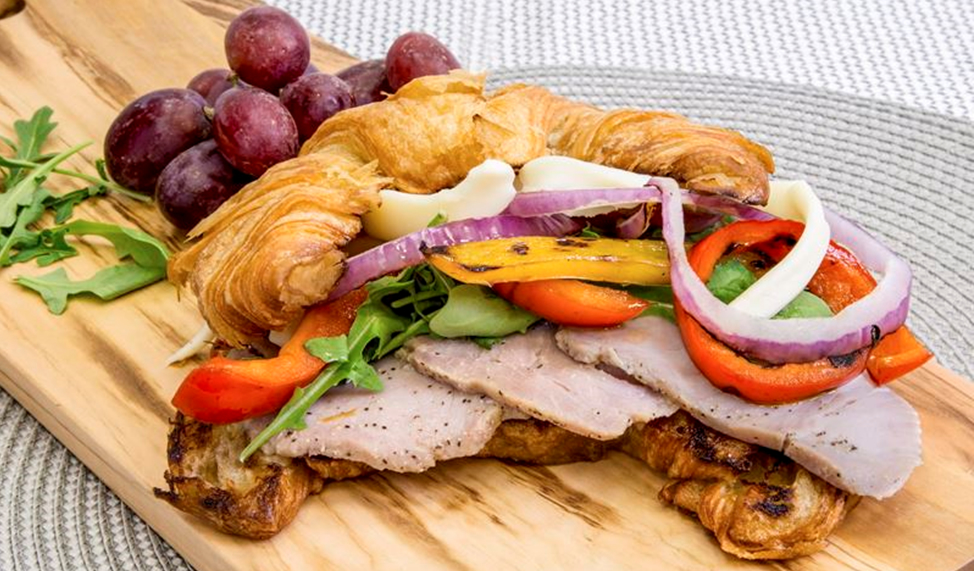 ---
FOR ITS BEST-SELLING ALGAL OIL
Veramaris wins F3 Fish Oil Challenge
Veramaris has won the "F3 Fish Oil Challenge" for selling the largest amount of "fish-free" algal oil rich in EPA & DHA omega-3 and ARA (arachidonic acid) that meet the nutritional requirements of fish. F3 stands for Future of Fish Feed, which is an initiative to accelerate innovation in aquaculture feed and which is supported by the US' leading NGOs including The Nature Conservancy
The F3 Fish Oil Challenge comes with a $200,000 prize and is aimed to accelerate commercial-scale adoption of alternative feed ingredients that reduce the industry's reliance on wild-caught fish and help aquaculture to continue producing healthy seafood for consumers. It is sponsored by The University of Arizona, University of Massachusetts Boston, Cuna del Mar, Synbiobeta, Anthropocene Institute, Dawson Family Fund, Sustainable Ocean Alliance, The Nature Conservancy, The Campbell Foundation, Tides Foundation and The National Renderers Association.
According to F3 calculations, the EPA, DHA, and ARA volumes sold by Veramaris are equivalent to nearly 90% of the 2 billion fish conserved through the challenge.
The Veramaris volumes were predominantly produced at two pilot facilities in Slovakia and the US. Last July 10, Veramaris opened its world-scale facility in Blair, Nebraska, USA, to keep up with increasing demand for omega-3 EPA and DHA.
The capacity at the Blair site can cover 15% of the global salmon aquaculture's need for these essential fatty acids that up until now were sourced from the oceans, the company said.
It said industry leaders such as the world's largest salmon farmer Mowi, as well as Yuehai Feed Group and AlphaFeed have committed to trial Veramaris' winning algal oil, which it considered as "a testament to a strong commitment to sustainability".
"I have to thank those courageous leaders along the entire value chain for their collaboration and for taking significant steps to ensure a continued sustainable future for aquaculture", said Veramaris CEO Karim Kurmaly during the award ceremony at Global Aquaculture's Alliance GOAL conference in Chennai, India.
A recent study by the Norwegian research institution Nofima proved that high levels of omega-3 EPA and DHA in salmon diets resulted in significantly improved fish survival, growth, coloration and welfare.