November 4, 2016
New Zealand 'Best Fish Guide' website launched
Consumers can feel confident that they're choosing sustainable New Zealand seafood with Seafood New Zealand's updated Best Fish Guide website.
"The Best Fish Guide is a great way of helping consumers choose from a wide range of nutritious and tasty seafood. We hope this guide helps everyone choose and enjoy New Zealand seafood with confidence", said Tim Pankhurst, Seafood New Zealand chief executive.
The online guide also lets consumers check the sustainability credentials of all New Zealand commercial fish species, tips for buying fresh NZ seafood, and recipes.
Pankhurst said New Zealand "is internationally respected for its innovative and world-leading approach to sustainable science-based fisheries and aquaculture management".
"Consumers will be able to see just how healthy our fish stocks are, underpinned by sound, peer-reviewed science, and why our fisheries are internationally recognised as being among the best managed in the world", he added.
Pankhurst said that five popular New Zealand fish species--hoki, hake, ling, albacore tuna and southern blue whiting--have also gained Marine Stewardship Council (MSC) certification, the global gold standard for sustainability, with more species being prepared for certification.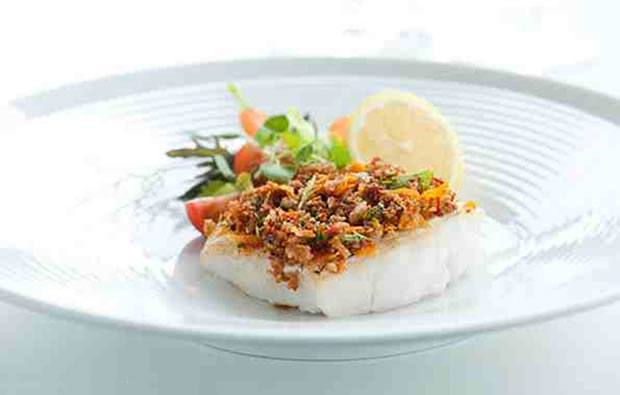 Pan-fried hoki with wholemeal, bacon and herb crumb. Photo: Stephen Goodenough