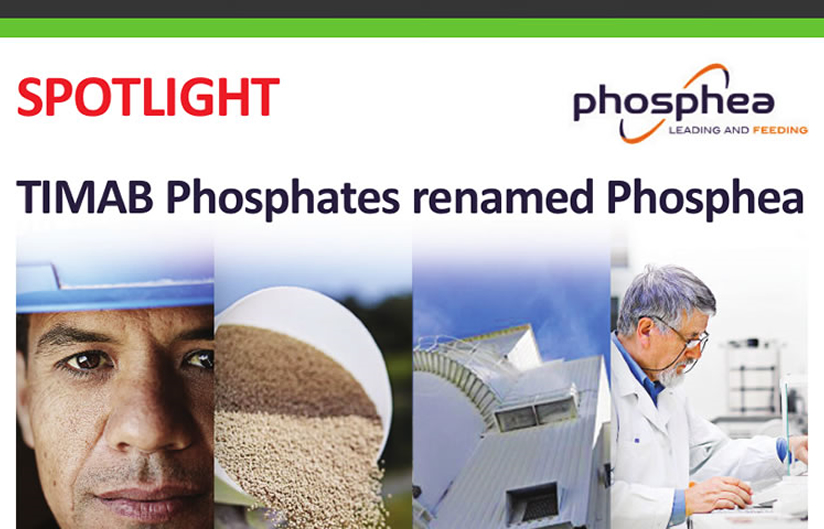 To consolidate its position as a feed phosphate specialist, and to support its development strategy, European leader TIMAB Phosphates is changing its name to gain more visibility: Phosphea.
The name, combined with a signature, a logo and a communication territory, portrays the teams' expertise, know-how and proximity to customers.
The company, after 40 years on the international market, has become "a global and innovative expert" in feed phosphates for the animal nutrition sector.
From raw material sourcing to the delivery of finished products, Phosphea's teams strive for perfection: diversification of supplies, controlled industrial processes, physico-chemical and nutritional characterisation of products, high quality standards, food safety, in-depth knowledge of the markets, and appropriate logistics.
Phosphea owns an industrial estate with five plants, and is in direct contact with various players in the animal nutrition sector. This ideal and recognised proximity is said to optimise the entire value chain and Phosphea can thus offer customers smooth and tailored processes.
The company aims to use its industrial expertise and "broad, high-quality and innovative product offerings" to boost its growth and secure its leadership on the European market, and consolidate it on the international market.
The new brand was unveiled on June 1 at the company's 1st International Convention.
The name 'Phosphea' is a clear reference to the raw material and establishes the company's specialist status, while being universal and accessible with the Latin ending 'ea'. Combined with the name, the new brand signature "Leading and Feeding" consolidates the company's global and customer-oriented leadership. The design and colours of the logo express stability, durability, energy and proximity.
As general manager Olivier Poli emphasises, "The new corporate brand remains in line with its personality: conquering, inventive, strong, passionate and definitely humane."
Phosphea, a subsidiary of Groupe Roullier, is the number two player worldwide, and has produced and sold feed phosphates for the animal nutrition industry for 40 years. Phosphea operates in over 100 countries worldwide, has a workforce of 280, and generates a turnover of about €300 million.