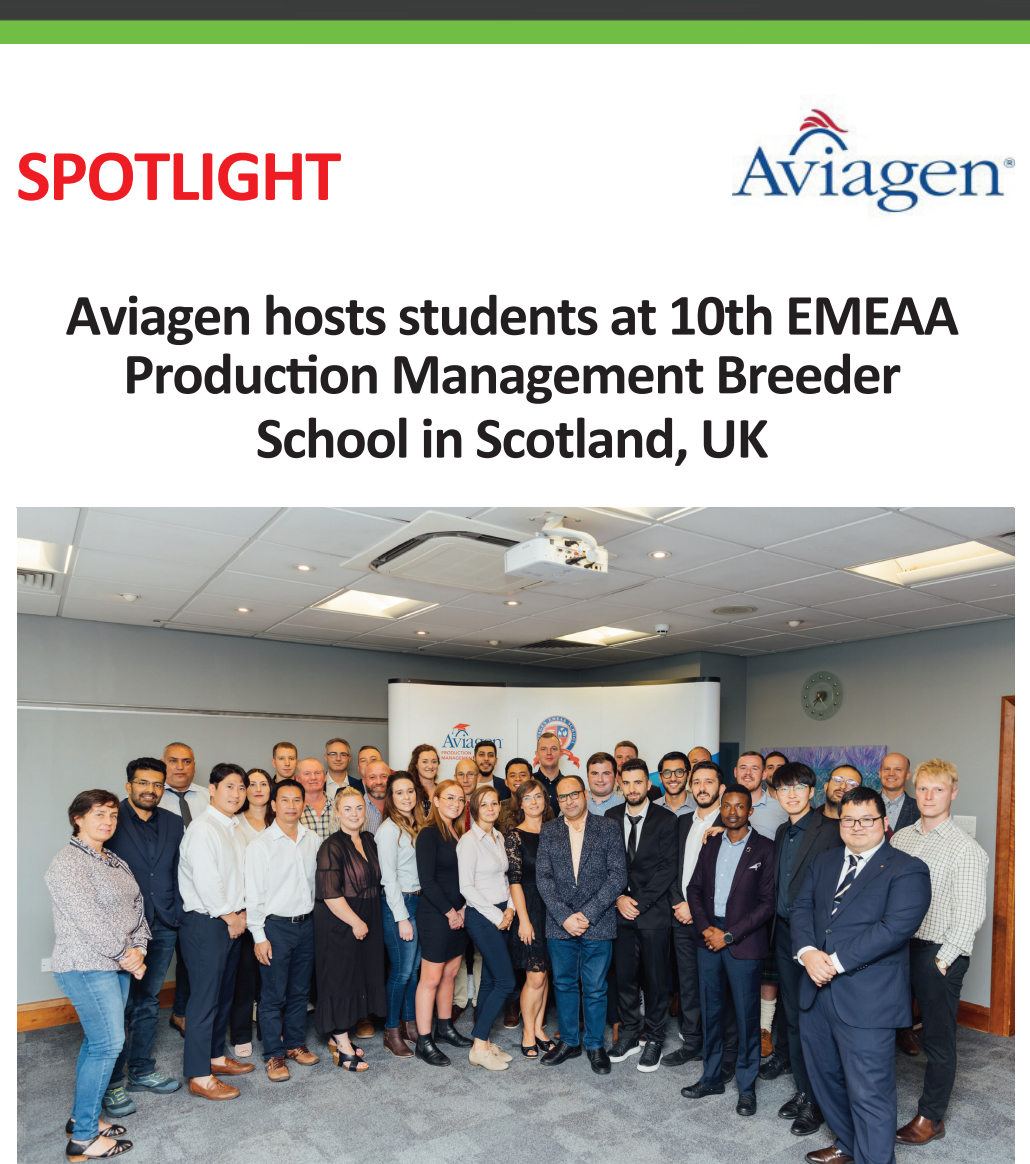 A

viagen® recently welcome 36 students from 19 countries to Edinburgh, Scotland, the United Kingdom, for the 10th Europe, Middle East, Africa and Asia (EMEAA) Production Management Breeder School held on August 27 - September 2.

Throughout the week-long programme, participants engaged with experts from Aviagen and the broader industry, exploring essential topics related to bird performance, efficiency, health and welfare. Key management subjects included female and male rearing and laying, biosecurity, ventilation, lighting, nutrition, health and data analysis.

A highlight of the school was an interactive, real-life case study, where students worked collaboratively in small groups. They applied their newfound knowledge to investigate breeder performance, troubleshoot various challenges and develop strategies for performance improvement. The students presented their strategies at the culmination of the course, with the "green" team receiving the award for the best presentation.

Meanwhile, the David Butler award was presented to Nico Jacobs, a farm manager at Eagles Pride, South Africa. The award honors the memory of former Aviagen technical director David Butler and his dedication to the people in the poultry industry.

Niamh Halley, global technical transfer manager and Aviagen EMEAA School director, said: "The whole school team appreciates the hard work put in by all delegates to absorb information and share knowledge. We are all inspired by their passion and enthusiasm and look forward to the contributions they will make to the global poultry industry."