May 8, 2020
Thai Union sales up 6% in 1st quarter
Thai Union Group PCL reported first-quarter sales of 31.103 billion Thai baht (US$964.79 million), up 5.9% year-on-year and its best first-quarter sales performance in three years.
The growth in sales was driven by a strong performance from the ambient business, which posted a 24.5% increase in sales volume to 99,599 tonnes, as consumers stocked up on shelf-stable products in response to COVID-19.
The ambient business' sales contribution grew 16.2% from the same period last year to THB15.631 billion ($484.864 million).
The frozen, chilled seafood and related business saw a 1.1% drop in sales volume to 61,179 tonnes, while sales were down 5.1% to THB10.944 billion ($339.47 million), largely due to the impact of COVID-19 on its hospitality and F&B channels.
North America contributed 43% of total sales in the first quarter, followed by Europe at 30%, the Thai domestic market at 11% and other markets at 16%.
"The world changed dramatically in the first quarter with the impact of COVID-19 felt all around the world. Throughout this pandemic, Thai Union has continued to focus on the health and safety of our people and our business operations so that we can continue to deliver our products to our customers and consumers around the world in confidence and safety", Thai Union Group CEO Thiraphong Chansiri said.
COVID-19 relief efforts
Thai Union Group also joined humanitarian efforts to support local communities and those affected by COVID-19 during the quarter. In the US, Chicken of the Sea donated more than 500,000 servings of canned tuna, salmon and other products to relief organisations helping vulnerable populations within the local communities where the company operates.
In France, the Petit Navire factory donated 24,000 FFP2 masks to hospitals, while MerAlliance donated 5,000 hygiene caps, 1,000 disposable lab coats and 38,000 protection aprons to support the hospital in Quimper.
In the UK, John West donated 12,000 cans of Red Salmon to Age UK to help the elderly nationwide. Thai Union China donated more than 52,000 cans of King Oscar tuna to hospitals in Wuhan. In Thailand, more than 150,000 cans of tuna, sardine and mackerel products were delivered to hospitals and affected communities.
Thai Union is regarded as one of the world's leading seafood producers with annual sales exceeding THB126.3 billion (US$ 3.92 billion) and a global workforce of over 44,000 people.
The company's global brand portfolio includes market-leading international brands such as Chicken of the Sea, John West, Petit Navire, Parmentier, Mareblu, King Oscar and Rügen Fisch, and Thai-leading brands SEALECT, Fisho, Qfresh, Monori, Bellotta and Marvo.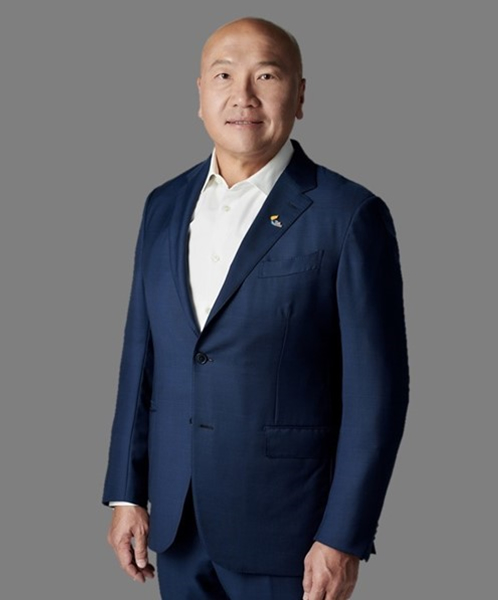 Thai Union Group CEO Thiraphong Chansiri THAI UNION PHOTO