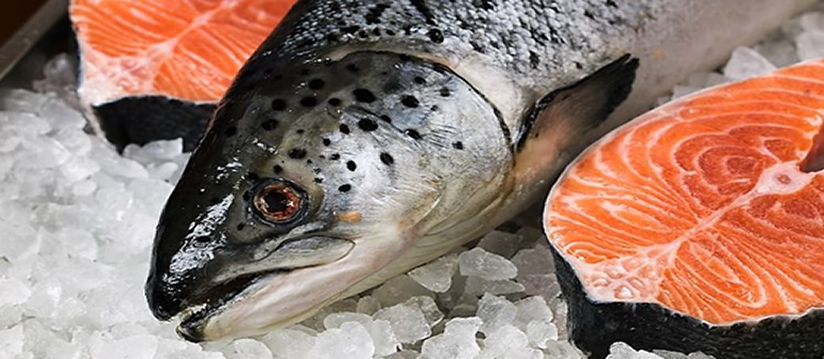 Progress, pitfalls and price inflation in the world salmon market
Despite a three-year output recovery, opening up Chilean frontier areas to production and sustainable new Norwegian methods of controlling parasites, keeping salmon supplies even with demand remains a challenge.
By Eric J. Brooks
High salmon prices are down, but not out: The good news is that after several years of severe hyperinflation, world salmon prices have stopped rising.
The bad news is that they have settled into a price plateau approximately double the level of just five years ago. While three years of 4% to 5% annual output increases have tamed salmon price inflation, serious technical constraints must be overcome if it is not to return within one to two years.
Fueled by large new investment in Chile's southern frontier regions, sustainable farming management and Norway's gradual recovery from sea lice, 2018 was a banner year for world farmed salmon production, rising approximately 5.6%, to nearly 2.9 million tonnes across all salmonid species.
Even so, 2018 saw "easy" output gains in Norway and Chile (which account for 75% of supplies) offset a 20% decline in Scottish salmon production (which accounts for less than 6% of world output). The former involved using smarter, more sustainable approaches to bringing Norway back to previous production highs and the opening up of new, untapped farming areas in southern Chile.
With this year's salmon production increase driven less by the opening of new areas and more by new farming techniques, world production across all salmonid species will rise a slower 4% to 4.5%, to just over 3.0 million tonnes.
Chile leveraged the momentum of its 2017, 17% recovery increase (to 791,103) tonnes to boost its 2018 salmon production another 14%, to 901,857 tonnes. Weary of a watching stocking density issues make production collapse a third time in fifteen years, Chile's government is putting the breaks on salmon farming expansion.
This is expected to moderate the pace of Chilean's salmon's 2019 output expansion to 3%. It will total approximately 933,000 tonnes. It also means that after expanding exports 18% or 112,000 tonnes in 2017 (to 717,000 tonnes) and another 12% to 792,000 tonnes in 2018, Chile will see its salmonid shipment volumes rise a far more modest 3.8%, to around 822,000 tonnes in 2019.
Norway's more mature industry squeezed stocking densities to the max, boosting output across all salmonid species by 5.1%. It's 1.37 million tonnes 2018 output approximately equaling the production level of its peak output year in 2015. Exports in turn rose a modest 5%, from 2017's 1.048 million tonnes to 1.10 million tonnes last year.
- Even so, Kontali estimates that all this is 60,000 tonnes less than the near 10% output increase Norwegian producers had initially hoped to achieve in 2018.
As usual, the industry assumes Norway will get its intractable stocking density issues under control and boost 2019 output 6%, to around 1.452 million tonnes. This was the approximate figure estimated by Ragnor Nystoyl, managing director of research firm Kontali in November 2018.
Since then, it has been revealed that Norway is not having an easy time boosting production, with last year's above average ocean temperatures resulting in extensive outbreaks of ISA and most especially sea lice. Taking a more conservative view, we expect Norway's 2019 salmon output to rise a more modest 4%, to 1.425 million tonnes.
For example, leading salmon farmer Mowi (formerly named Marine Harvest), reported that after getting its sea lice infestation rate down from 12% to 9% in 2017, during 2018 it made no further progress.
Lower rates of sea lice infestation in its Canadian, Scottish and Faroe Island salmon farms were offset by the sea lice infestation rate rising from 8% to 12% at its domestic Norwegian operations. In sum, Norwegian producers boosted output over 2017 levels but infestation rates increased by as many percentage points as the rise in salmon output.
Similarly, sea lice infestation rates at Mowi's Chilean salmon farms skyrocketed from 7% over national lice limits in 2017 to 22% over the limit. Primarily citing high ocean temperatures, Mowi attributed its difficulties in Chile to "environmental challenges, limited access to non-medicinal treatment systems and high lice challenge pressure."
Moreover, 2018 marked the first time that the average finishing weight of Chilean salmon exceeded those from Norway –nor is this entirely due to rising Chilean salmon weights: A recent Nordea Bank report states that to minimize sea lice infestations while boosting harvested tonnage 4%, 2H 2018 saw Norwegian farmers boosted the number of fish being grown by 9% or 9.3 million head but harvested them early. That reduced their finishing weight by 212g or 4.5% from 5.23kg a year earlier to barely 5.0kg in the latter half of 2018 –compared to 5.2kg for Chilean salmon.
Hence, it is not surprising that research firm Nofina reported that Norwegian unit production costs increased by an average of 5% last year.
Even before Nofina's report, Mowi had stated that costly new investments and technical measures required to keep output growing have boosted average production costs to around NOK35/kg (US$4.12/kg). Norwegian salmon's H2 2018 troubles appear to have put its salmon rearing costs into the NOK37/kg to NOK38/kg (US$4.36/kg to US$4.48/kg)。
Despite the difficulty Norwegian producers face in both their Norwegian and offshore operations, they are quietly pioneering a sustainable path towards boosting output in a cost-effective, stocking-density driven way –the percentage of Mowi's salmon treated with non-medicinal sea lice methods increased from 12% in 2015 to 55% in 2017 and 62% last year.
For example, natural sea lice predators lumpfish and wrasse are respectively used in colder and warmer weather to keep sea lice infestation under control. This enabled Mowi to reduce use of oral medication per liter of water and topical medication per tonne of salmon used to control sea lice to fall by 98% and 91% respectively since 2015.
On one hand, this profoundly mirrors Norwegian salmon farming's earlier, 99% reduction in antibiotic use. On the other hand, 2018's difficult growing conditions are still reflected in the use of peroxide treatments. The amount of peroxide used per liter of water rose 40% above 2017 levels but still remained 16% below 2015 levels, when sea lice first became a major problem.
Much like the trial-error-involved in substituting natural growth promoters in place of antibiotics in land animals, the process involves much trial-and-error based fine-tuning, which is reflected in the above sea lice infestation rates.
Moreover, this is only a small part of the new technologies Mowi and other Norwegian producers are rolling out in response to the exhaustion of Norwegian frontier farming zones. These include using a desalinated upper water layer to discourage sea lice, "snorkel cages" that keep fish at least 12 meters below the surface where sea lice are prevalent.
These are coinciding with the rollout of LED lighting designed to both accelerate growth and discourage lice infestation, using drones and optically optimized cameras for surveillance, automated dead fish collection, the centralized feeding of lice cleaning fish and wireless, real-time integration of all the above into cloud-based, real-time farm management and monitoring systems.
Despite the impressive technological array and US$700 million in new investments being made in Norway alone this year, no one knows if the following challenge can be addressed: According to Kontali, the annual rate of increase in world salmon production fell from 24% in the 1990s to 7.7% in the 2000s and 3.7% since 2010 --but with Rabobank estimating world salmon demand rising by 4.6% annually, faltering supply growth and rising production costs have induced a hyperinflationary doubling of prices since 2013. It estimates that salmon supplies must grow by approximately 5% annually to keep prices from rising further.
What does this mean for the industry? According to Rabobank senior seafood analyst Gorjan Nikolik, "Global supply is constrained by legislation in Norway and Chile, as well as persistent biological issues in Norway. Our expectation is for growth in salmon supply to fall below 5% after 2019."
- T he implication is clear: Concurrent with the Chilean government's gradual opening up of new areas and higher stocking densities, the ground-breaking technologies currently being tested in Norway might boost world salmon output's growth rate back up to 5%. Alternatively, nations with salmon-friendly coasts like Canada or Argentina could open up new frontier areas.
- Otherwise, salmon price inflation is just a toxic algae outbreak or spell of bad weather away from returning.


All rights reserved. No part of the report may be reproduced without permission from eFeedLink.