March 16, 2023
China's hog output faces potential drop with fresh ASF outbreaks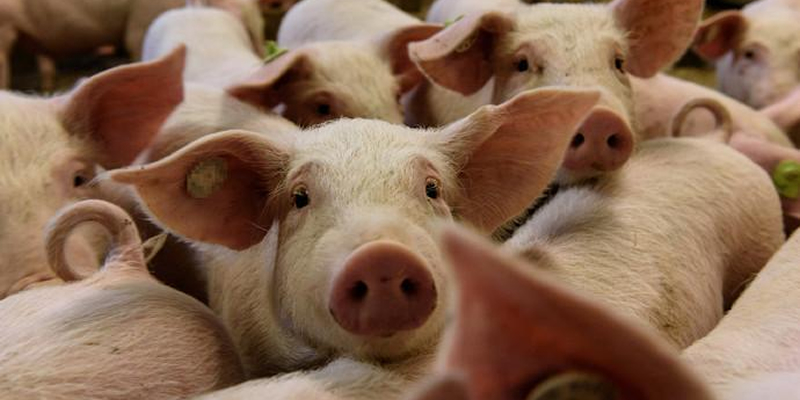 A surge in African swine fever infections in China is set to reduce hog output later in 2023, farm managers and analysts said.
The development will push up prices in the world's top pork consumer as demand recovers.
An initial wave of ASF infections in 2018 and 2019 killed millions of pigs and led to a dramatic decline in meat output that roiled global markets. Chinese farms have significantly improved hygiene and procedures since then to reduce the impact of the virus.
However, ASF still circulates constantly, often spiking in winter.
Infections in 2023 began to surge relatively late in the season, around the Chinese New Year holiday in January, when millions of people travelled after China had relaxed its COVID-19 curbs, said three managers at pig farming companies and analysts.
"Data from swine fever virus testing companies show that the number of positive detections exploded after the new year holiday," said analysts at Huachuang Securities in a March 13 report. "The order of magnitude in a single month has reached the level of the whole year of 2022.
"We guess that the current swine fever infection area in northern production areas may be reaching 50%."
Northern provinces such as Shandong and Hebei are among the top producers of hogs.
A senior manager at one of the country's top hog producers agreed with the estimate.
"We do see quite many new infections in March. We feel it hasn't ended yet, that's the problem," he said.
Chinese farms typically do not report disease outbreaks to the government.
The impact of the outbreaks depends on how early they are detected and how they are managed, said the pig company manager. A milder form of the virus that has few clinical symptoms is common, making it challenging to detect, he added.
The disease outbreaks, as well as the prior herd reductions, will lead to fewer hogs reaching the market when demand improves in the second half of 2023, said the Huachuang report.
- Reuters