January 12, 2017
The 6th Leman China Swine Conference & 2017 World Swine Industry Expo - Science-Driven Solution for the Global Swine Industry
In order to promote international communication and cooperation of the swine industry, the 6th Leman China Swine Conference and 2017 World Swine Industry Expo will be held on October 22-24, 2017 in Nanjing, China.
It is organised by The University of Minnesota and supported by: the Nanjing Government, the US Grains Council, the Chinese Veterinary Medical Association, Jinlin University.

The University of Minnesota Allen D. Leman Swine Conference is the world's largest annual educational event for the global swine industry, with a 31-year of history. It is internationally recognised for bringing science-driven solutionsTM to the complex challenges facing the industry. In 2012, Leman China Swine Conference first entered China, and in just four years, the conference has drawn great attentions from China's and the world's pig industry. Attendance of the conference grows 30% annually from the first year's 650 to 3,158 in the third year with over 94.5% satisfaction rate. Participants are from more than 20 countries including China, US, Canada, Denmark, France, Japan, Korea, the Philippines, Singapore, Spain, and Thailand. The conference brings together expertise in swine production, veterinary medicine, animal health, feed and nutrition, and industrial-related services. It is considered one of the most valuable conferences in the swine industry.

While ensuring the high level and quality of conference contents, the 6th Leman China makes the World Swine Industry Expo a valuable experience for participating companies through a larger exhibition area and extended exhibition time. The Expo will serve as an industry platform for domestic and foreign enterprises to exchange industry information, promote new applied technology and products, and explore business opportunities. The Expo will be opened to the general public in addition to Leman China delegates. We will invite more people from the industry to visit the Expo. The Expo date will be from October 22-24, 2017. The Expo will offer over 25,000 square metres in exhibition area, with more than 30,000 visitors estimated.
Concurrent Activities
With ensuring the conference contents and quality as always, the 2017 Leman China Swine Conference will organise variety of pre-conference activities in conjunction with the main conference focusing on hot topics in the current swine market, such as: "Forum on Intensive Pig Production and Management in China," "China Green Pig Industry Forum", "China Swine Nutrition Forum" and " Next Generation Veterinarian and Technical Manager of Chinese Swine Industry". Some entertaining and educational activities like "Run Piglet" will also be organised during the conference.
2017 Leman China will continue to assist delegates to apply for continuing education credits offered by the Veterinary Diagnostic and Therapy Training Center, which is a Level One Training Center accredited by the Chinese Veterinary Medical Association.
More value-added services provided:
1. Pre-training

2. Technical seminar
3. Poster presentation
The conference features a poster session for participants to present their ideas, research, and development activities in areas covered by the event topics.
4. Dinner party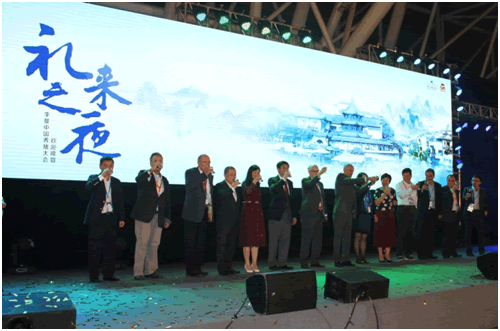 5. Product launch
We welcome your visit and participation; for more information, please contact:
Angelia
Tel.: 86-10-62919126
Email: angelia@lemanchina.com