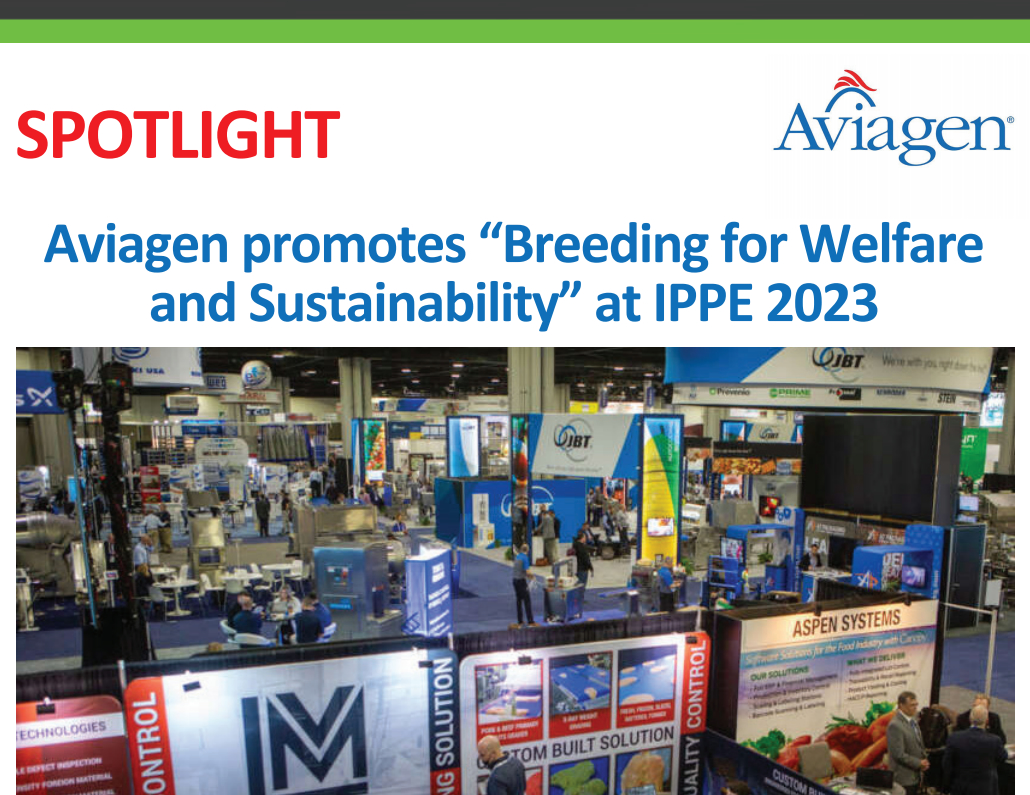 T

he Aviagen® global team looks to welcome customers and visitors from around the world to booth #B4239 at the 2023 International Production and Processing Expo (IPPE) taking place on January 24-26 in Atlanta, Georgia, the United States.

Aviagen experts will be on hand to engage with poultry producers on getting the best from their Arbor Acres, Indian River, Ross and Rowan Range broiler breeding stock. They will also highlight Aviagen's commitment to "Breeding for Welfare and Sustainability," underscoring Aviagen's ongoing improvement in traits that promote bird health and well-being, as well as efficiencies that enhance economic and environmental sustainability.

"Transparency, communication and engagement" is another top Aviagen commitment. The company understands that the exchange of vital information is essential to the success of Aviagen customers and the wider poultry community, the company said.

At IPPE, Aviagen will have several specialists presenting who will share their knowledge on diverse topics.

On January 25, in Hall B, Booth B3646, Mia Oh, senior data scientist in the Global Technical Services team, will speak on "Machine learning application in outlier screening for chicken performance data."

On the same day and in the same location, marketing and commercial support manager Wouter Lassauw, along with Latin America marketing manager Fabio Carvevale and regional technical manager (Asia Pacific) Greg Hit, will address the topic, "Utilizing technology to support customers and internal teams for in-person and remote support."

"Aviagen will be excited to visit with our valued customers and industry colleagues at this year's IPPE," said Marc de Beer, president of Aviagen North America. "As the world's largest annual poultry event, IPPE presents the ideal forum for exchanging ideas, discussing current relevant topics and strengthening our common bonds."
Visit Aviagen:

en.aviagen.com